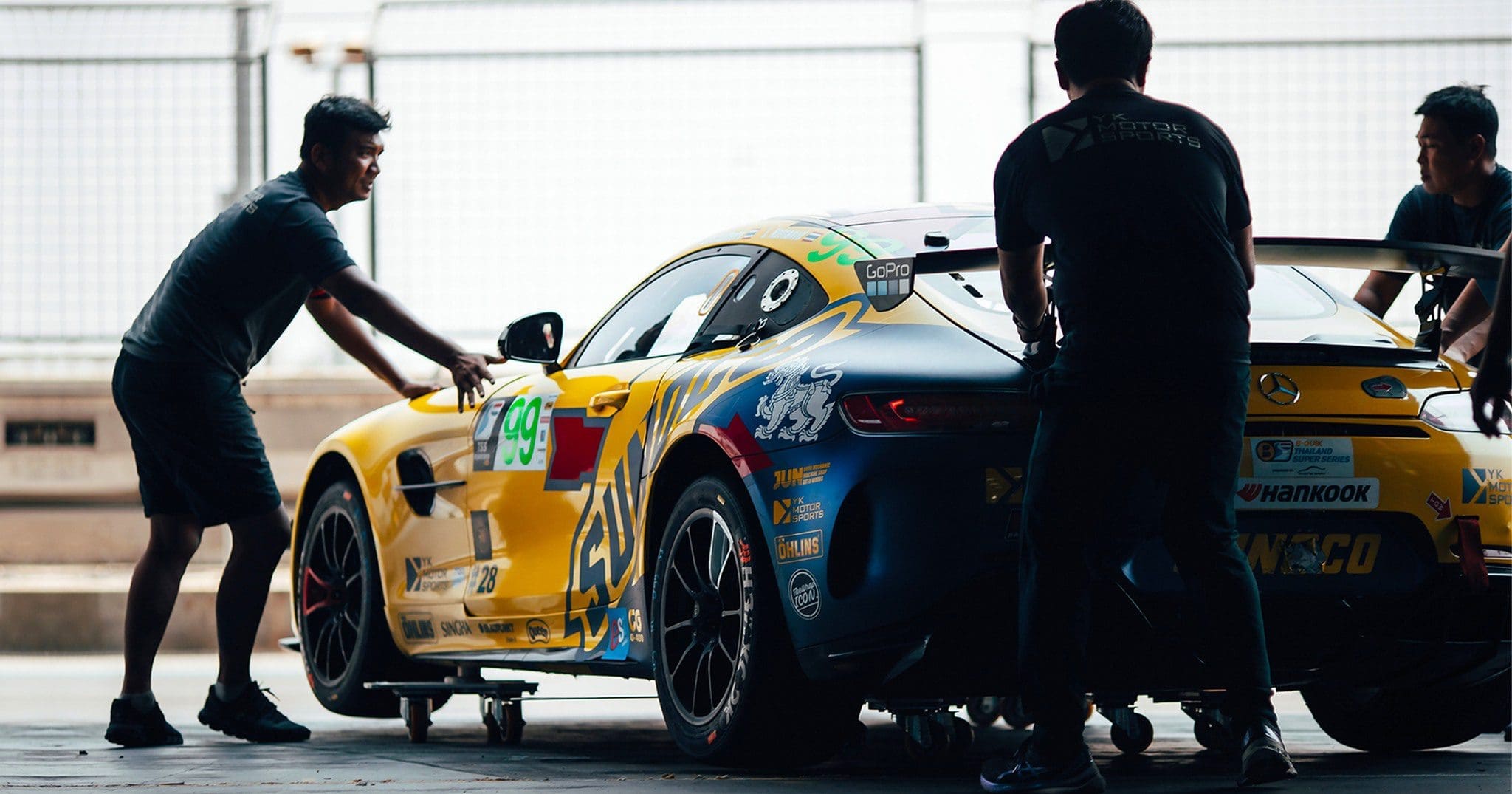 Ohlins Coilovers. Authorized Retailer & Installer
Are you looking to purchase Ohlins coilovers or have your Ohlins coilovers installed by an authorized installer facility? At Parts Plug we have years of experience installing and adjusting high end suspension, use the form below to get in contact with one of our service advisors who can help you answer any questions, order and schedule an install!
See what our customers have to say!
Excellent4.9★★★★★ Based on 119 reviews from review us onGuruji Vyas ★★★★★ Very helpful, informative advice, overall very satisfied with the service provided. Anybody who visits here will feel the same. Thank you.Gilbert Cabral ★★★★★ Great and friendly service from the beginning to the end the service is impeccable highly recommended this shop for all your car mechanic workA D ★★★★★ Customer service is excellent, fair pricing on parts and service – they saved me $250 on alternator swap + install compared to other nearby shops.Mandeep Parmar ★★★★★ Super amazing professional service! My husband got 4 all season tires for my suv back in November 2022. I just happened to have some bad luck with a nail and no one close to me in Scarborough would take me to look or fix it. They offered to look and fix it right away, which was super helpful as I kept losing air in my tire and everyone always needs a car. I was able to be out within a half hour. Super amazing service, I will definitely be coming back again for future car needs! The price was also very reasonable. You cannot go wrong! 👌🏼Alberto Favila ★★★★★ Technicians are very knowledgeable, friendly and easy to deal with.John Long ★★★★★ Great service!Logan Wilford ★★★★★ The guys at parts plug always get me in quick and deliver excellent service. They are upfront and honest about pricing, have a quick turn around and are knowledgeable about performance modifications. They helped by installing and diagnosing issues with my custom supercharger build I will be bringing my custom and performance projects to this shop from now on.Ahiraam Majuurananthan ★★★★★ Parts Plug did amazing work on my 2003 Nissan 350Z. Took the car in for basic maintenance and some annoying issues I was having and they stuck to the invoice amount and got everything repaired correctly and on time for a reasonable rate. Will definitely come back in the future for any other work my cars need!Colin Smith ★★★★★ Genuine, honest and knowledgeable guys here. I would highly recommend their services.Jesus Diaz ★★★★★ I was looking for a professional shop with great prices on parts, and well rounded mechanics and I found it at parts plug. I highly recommend this shop and wouldn't take my car anywhere else.Jaskaran Saini ★★★★★ Updated Review:By far the best car shop I have ever been too, Honda told me my callipers were seized but that wasn't the case and they found the real issue which saved me a lot of money from dealer. Got a Borla installed with a front lip and car just feels much better. Thanks to the Parts Plug team 👊Alex Phan ★★★★★ I've been coming here for over a year for all of my car needs (Mk 7.5 Golf R). These young professionals at Parts Plug are honest, passionate and reliable. Outstanding customer service!! They are here to help you and not rip you off by overcharging like a lot of other mechanics. Highly recommended for any service, they will take great care of your car!Roheel Awan ★★★★★ Amazing local shop. I dropped 2 bmws for lowering h and r springs and the whole process was stress free. Prices are very reasonable as well. The main thing that I liked about the shop is that they are very accommodating. My work doesn't allow me to be available all the time to drop and pickup car. The guys here helped me find the earliest appointment and even leave the car for a day.Joe D ★★★★★ Brought in my 2022 edge ST to get H&R lowering springs installed . These guys did a fantastic job and were very professional. Will definitely use them again in the future even tho they don't like Ford hahah J/k .
"Passion, Performance, Perfection — this is the Öhlins way. Our passion for innovation and state-of-the-art technology is the driving force in our search for the next generation of advanced suspension technology.
Our dedicated employees work with some of the world's most prominent manufacturers and racing teams in pursuit of the optimal performance for our suspension systems. We channel this continuous flow of knowledge into our aftermarket and OEM shock absorbers, front forks, and steering dampers.
Our aftermarket customers ride on factory racing technology that requires little to no modification. Our aim is to provide the same level of service and support throughout our organization, whether you are part of a professional racing team or a bike enthusiast on the hunt for a high-performance suspension unit. We also work closely with the industrial sector, developing custom suspension solutions for customers in the naval, forestry, aerospace, and defense industries.
We strive to be a respected name and brand of choice in the premium segment, and our employees work together across all areas of the business to make this happen. Our ambition to stand at the forefront of advanced suspension technology is what motivates us to discover the latest and greatest in suspension technology.
But the best is yet to come.
Öhlins is on the verge of making history once again — and this time, we're turning the racing world on to electronic suspension technology."
Expert Knowledge And Expansive Selection, Only At Parts Plug
At Parts Plug we have years of combined motorsport and dealership experience, this means we know firsthand what our customers expect and have made it our mission to offer unrivalled quality, value and customer service. All the parts we use are either OEM from the dealer or a high quality aftermarket alternative, the choice always rests with the customer and we stand behind our work which is why we offer one of the best warranties available with 1 year coverage on parts and labour. ​